Combing skills and wearing matters of top quality hairpieces
10-01-2020
How to care for top quality hairpieces? What should I pay attention to when wearing a top quality hairpiece? Today I will tell you about combing skills and wearing matters of top quality hairpieces. I hope it will be helpful for everyone.
  Top quality hairpiece combing skills
  1. To be good at work, you must first sharpen your tools and comb your top quality hairpiece. It is necessary to choose a good comb first. A wide-toothed wooden comb or horny comb is better. Plastic combs can easily break hair.
  2. If it is a long straight hair top quality hairpiece, when combing the top quality hairpiece, you should comb the hair instead of the usual time. You should comb from bottom to top, straighten out the bottom, and then comb up. One is to avoid hair knotting Hair, the second is not to loosen the bottom of the entire hair.
  3. curly hair top quality hairpiece, as long as combing the top of the head and non-curly parts, you can reduce the hair ends, if knotted, you can cut it without pulling it hard.
  4. hair is rough and knotted, you can use warm water to add hair conditioner to soak for a while, then slowly straighten out by hand, if the knot is severe, you can cut off the knotted part to avoid the entire top quality hairpiece being pulled.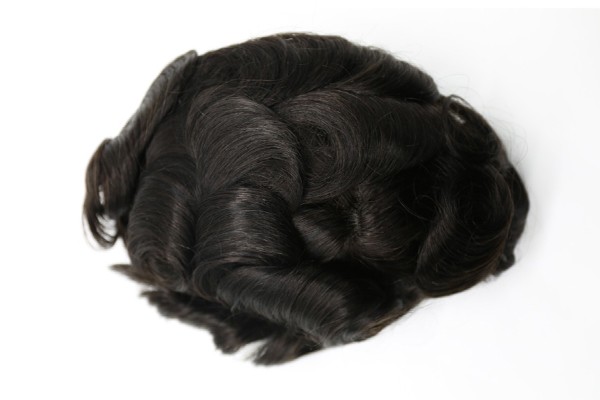 Top quality hairpieces wearing matters
  The hairline determines the value of the face. Many girls are buried because the hairline of the forehead is bald and the delicate features are buried. To deal with this situation, wearing a top quality hairpiece is a good way.
  Not only can you show your hair volume, but you can also modify your face shape. Just a little finishing can make you more beautiful, and it's actually very simple to use. One minute can make you instantly age down.
  For example, the hair boundary and corners are transitional places, so try to be as natural as possible. The color, texture, and length of hair and hair must be unified. If the top quality hairpieces are not fitted, they will look out of place and very fake.
  Liu Hai top quality hairpieces do not have a fixed hairstyle style, we have to choose Qi Liu Hai, Air Liu Hai and so on according to their own image and hair length.
  If the top quality hairpiece still looks fake, the workmanship is poor. If you want to be real, the material and workmanship are the most basic. A pure hand-made crocheted top quality hairpiece will be more natural, and it will be almost the same as our own hair in appearance.
  The wearing of top quality hairpieces should be coordinated with the skin color. If you have hair, you should try to choose the same or close to your hair color. When you have a small amount of hair or you have no hair, you should choose according to your skin color. Choose a brownish yellow or light brown top quality hairpiece for a white complexion; choose black, brown or black top quality hairpieces for a black complexion; choose maroon or dark brown top quality hairpieces for a yellow complexion; choose a top quality hairpiece that matches the makeup color and lighting depending on the live color of the party Such as wine red, yellow, orange red, fuchsia and so on.
  The above is an introduction to combing skills and wearing matters of top quality hairpieces. I hope that everyone will be helpful after understanding the combing skills and wearing matters of top quality hairpieces.